Anglo-Foreign Lodges Reunion Meeting 2022
Join us on the 24th September 2022 for an unmissable event!
Location: Grand Temple, Freemasons Hall, 60 Great Queen Street, London WC2B 5AZ
Time: 14:00
Dining: Grand Connaught Rooms, 61-65 Great Queen Street, London WC2B 5DA
Full details of the event and Ticket Purchases are below. Should you wish to share this event with other Brethren, or Non-Masonic Friends & Family, please feel free to download the event flyer here
For any queries please contact us at aflareunion2022@gmail.com
Please Note: Only Brethren who have already attained the status of Master Mason are permitted to witness the entire ceremony. However, all Brethren are invited into the Grand Temple upon it's conclusion.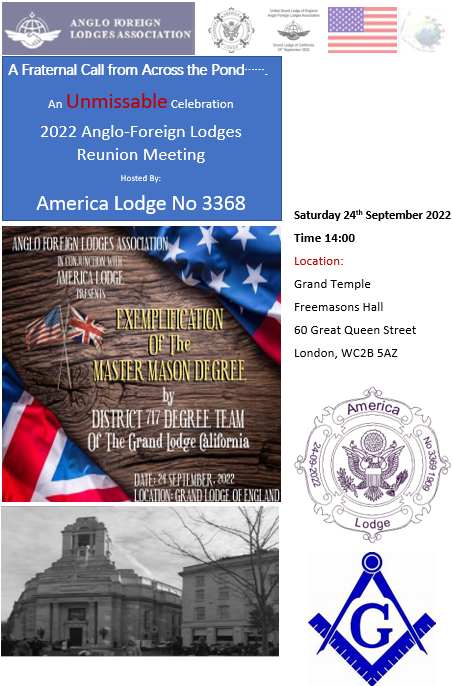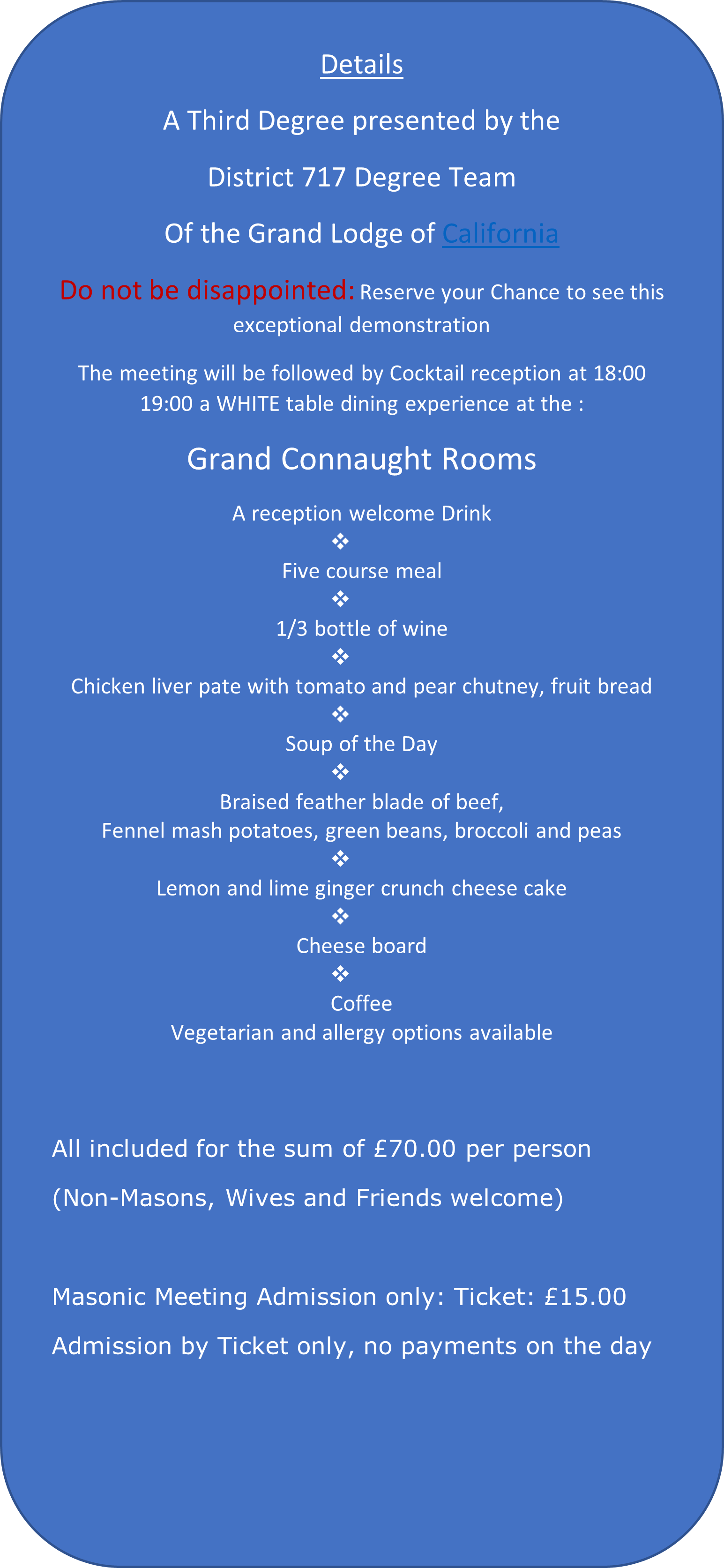 Buy Tickets Here
PLEASE NOTE:
Prior to purchasing tickets for the event we ask that you, temporarily, disable the ad-blocking / popup blocking settings of your chosen Internet browser. If you are unsure how to do this please search for this function in line with whichever browser you are using.
Paying for any item using the PayPal system requires a secondary popup to be opened, simply in order for their own system to generate a secure login for you. Without this setting (popup prevention) being disabled it is very likely that progressing to the payment part of the ticket checkout system will fail, and you will then have to re-start your purchase. We apologise for this inconvenience, however the PayPal system, and its requirements, is very much outside of our control.
Once you have completed your purchase you will be able to safely re-enable this within your internet browser.
Should you wish to join us or require any further information please contact:
The Association Secretary:
W. Bro. Bruno Maini
SLGR, LGCR